PSEi resumes upswing; Monde, ACEN join MSCI
Nov 13, 2021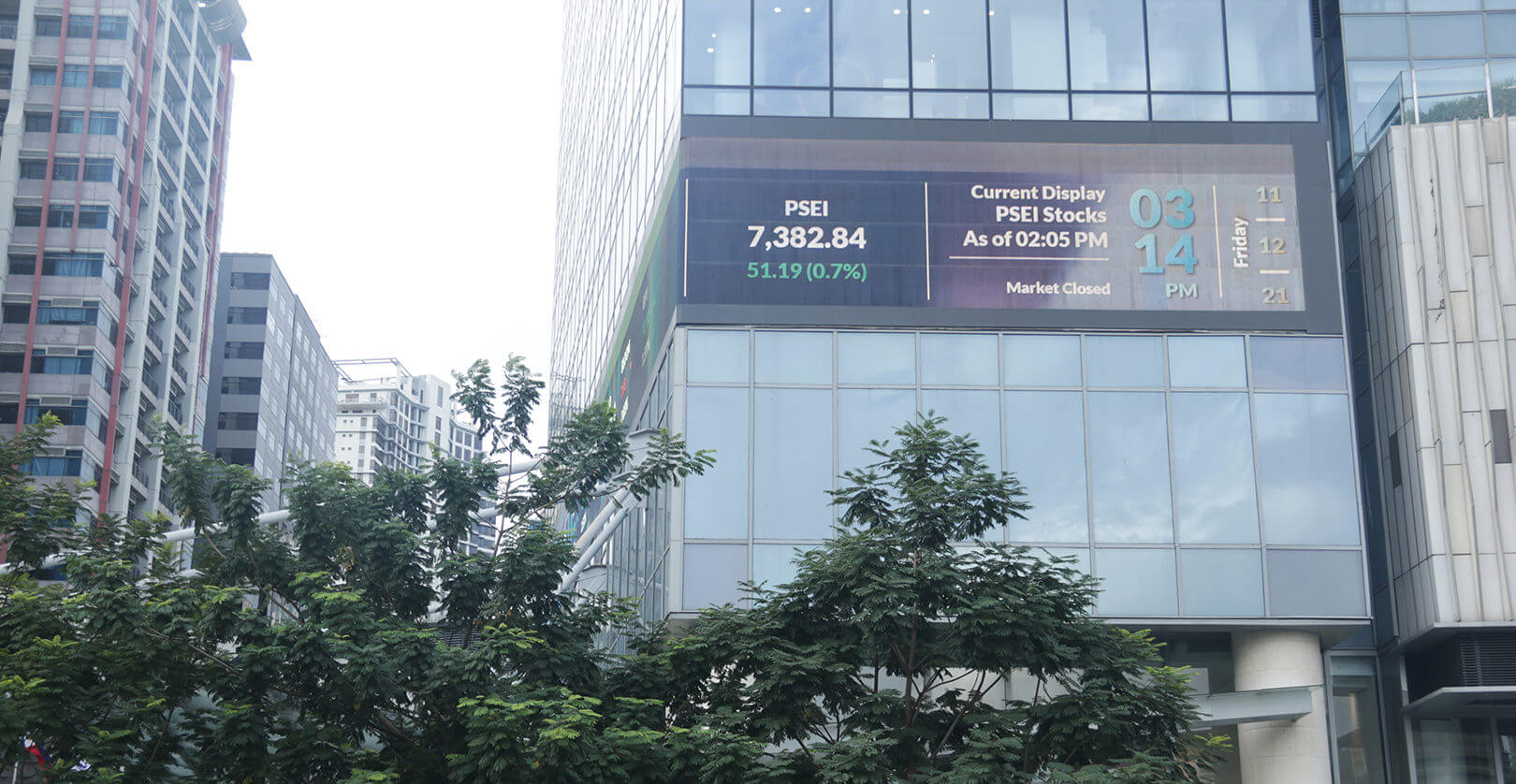 LOOKING UP The Philippine Stock Exchange index added 51.19 points on Friday to close at 7,382.84. —CONTRIBUTED PHOTO
The local stock barometer resumed its upswing on Friday as investors priced in the debut of AC Energy and Monde Nissin into the closely tracked MSCI Global Standard Indices alongside the latest stream of third quarter earnings results.
The main-share Philippine Stock Exchange index (PSEi) added 51.19 points or 0.7 percent to close at 7,382.84.
For the week, the main index ended marginally higher than last week's finish of 7,340.77.
AC Energy and Monde Nissin are set to join the MSCI Global Standard Indexes effective the closing of trades on Nov. 30.
No existing component of the MSCI Philippines basket was deleted, which will trim the weight of the rest of the companies in this pool.
On the other hand, newly listed real estate investment trusts AREIT and Filinvest REIT will join the MSCI Small Cap Indexes, along with LT Group Inc.
AC Energy, which will graduate to the main index, will be deleted from the MSCI Small Cap, along with DoubleDragon Properties.
Monde Nissin, which rose by 2.17 percent, was the day's most actively traded company, as the market digested MSCI's announcement. The company also announced an improvement in third quarter results.
On the other hand, AC Energy declined by 2.44 percent as some investors had already anticipated its inclusion in the MSCI.
Ron Acoba, chief strategist at equities research provider Trading Edge, said the estimated inflows to AC Energy and Monde from passive index funds by Nov. 30 would be $150 million each.
Because there are no deletions in the MSCI Philippines index, Acoba said the entry of AC Energy and Monde into the main MSCI basket would likely trim the weights of other index components like SM Prime, Ayala Land, BDO, Ayala Corp., SM Investments and ICTSI.
On Friday, LTG rose by 2.11 percent, while Converge, SM Investments and URC added over 1 percent, while PLDT added 0.83 percent.
By counter, the property index contributed most to the market's gain (+1.94 percent), while the financial and holding sub-indices both slipped by less than 1 percent.
On the other hand, the mining/oil counter tumbled by 1.68 percent, while the industrial and services counters dipped by less than 1 percent.
Value turnover for the day amounted to P10.4 billion.