SUSTAINABILITY
STATEMENT
FILRT is fully committed to sustainability and share the sustainability goals of the Filinvest Group. These goals are anchored on the United
Nations Sustainable Development Goals, which provides a shared blueprint for peace and prosperity for people and the planet.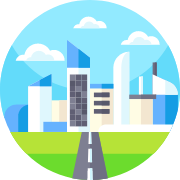 Sustainable Cities and Communities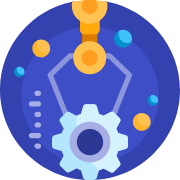 Industry, Innovation, and Infrastructure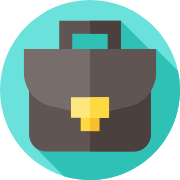 Decent work and economic growth
Sustainable Cities and Communities
Make cities and human settlements inclusive, safe, resilient, and sustainable
Filinvest City
FILRT's building portfolio is primarily located in Filinvest City, southern Metro Manila's biggest CBD sprawling over an expansive 244 hectares of prime property in Alabang, Muntinlupa City. Filinvest City is the first CBD in the Philippines to receive Gold Certification from LEED® v4 for Neighborhood Development Plan.

244 hectares

Gold Certification from LEED® v4 for Neighborhood Development Plan

Biggest green certified CBD in the Philippines

More than 30% greens and open spaces

Home to 12 LEED certified developments

Central business district

Residential haven

Leisure destination

Medical and wellness hub

Learning and education zone

Over 4,900 trees and seedlings

2.2 km riverside pedestrian and bike path

Green System (Spectrum Linear Park, River Park, and Water Garden)

Smart City technologies

E-transport system

Largest lifestyle mall in southern Metro Manila

CoLargest multi-modal transport hub in South metro Manila

Emergency Quick Response Service

Round-the-clock security

2 Fire Stations
"The LEED v4 ND certification is the Gold Standard for green neighborhood design and is used to measure the sustainability of communities around the world. The USGBC recognized Filinvest City for its commitment to giving back to the community."
-Dean Barone, Sustainability Consultant and Director, Barone International

Industry, Innovation and Infrastructure
Build resilient infrastructure, promote inclusive and sustainable industrialization, and foster innovation
District Cooling System
Northgate Cyberzone is served by the country's largest district cooling system (DCS) that reduces carbon and greenhouse gas emissions. A DCS distributes cooling capacity from a central source to multiple buildings for use in space and process cooling.

Largest District Cooling System in the Philippines

reduces power consumption by 40%

Reduces water consumption, greenhouse gas and carbon emissions by 20%

42.2 MW cooling capacity

10,000 Tons of Refrigeration
Benefits of District Cooling

For the Environment

11,500 tons of carbon dioxide savings per year, all equivalent to:

12 Million pounds of coal burned

1.3 Million smartphones charged

2,089 homes' electricity use for one year

2,501 vehicles driven for one year

For businesses

Reduction in peak electricity demand

Higher Efficiency

Higher Flexibility

Recognized Green Technology with Carbon Credits

Freed up building GFA for other uses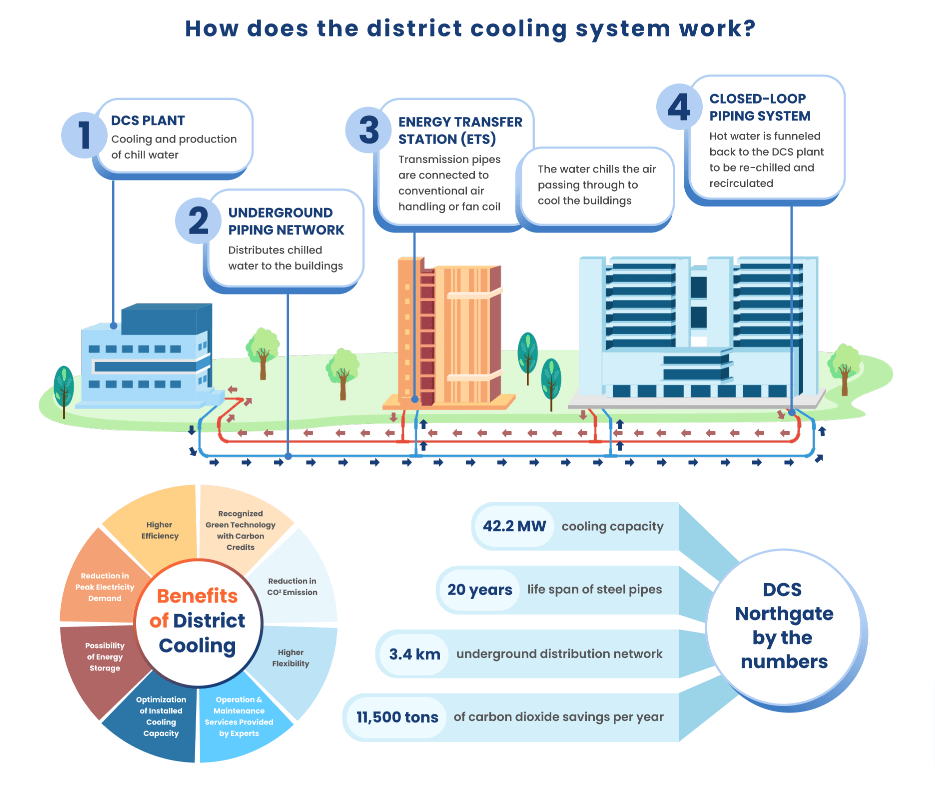 ​
Eco-Loop
The Filinvest City 360 Eco-Loop is the country's first fully-integrated electric-powered public transport system in a private development. With 28 designated stops, it is the main mode of public transportation within Filinvest City. The 17-seater vehicles have exceptionally quiet engines and are energy-efficient with zero carbon emission.

Eco-friendly transport solution

Running 24/7

Electric-powered

Zero carbon emission

Decent Work and Economic Growth
Promote sustained, inclusive, and sustainable economic growth, full and productive employment, and decent work for all
Filinvest City
Future-ready with wider access to IT connectivity, green infrastructure development, proximity to the Ninoy Aquino International Airport, business and lifestyle centers, as well as medical and wellness hub, Filinvest City has become home to some of the biggest BPOs and major local and multinational corporations

Over 88,000 Cityzens

Over 900 retail tenants

78,000 strong workforce

Northgate Cyberzone
Northgate Cyberzone is an IT and BPO park located within the Filinvest City township in Alabang, Muntinlupa City in the southern part of Metro Manila. Northgate Cyberzone is an 18.7 hectare, PEZA-registered IT zone, located next to Alabang-Zapote Road, and is designed, master-planned and built around the needs of technology-based companies.

Business Process Outsourcing

Knowledge Process Outsourcing

Software and Multimedia Design

E-commerce

Banking and Financial Services