Jul 28, 2021
FILREIT CEO leads the way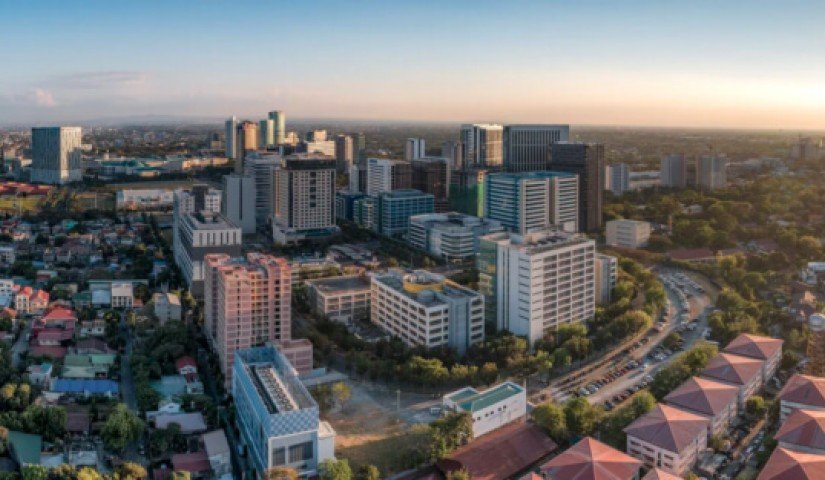 Real estate veteran Maricel Brion-Lirio stands at the helm of a highly promising venture amid these unprecedented times.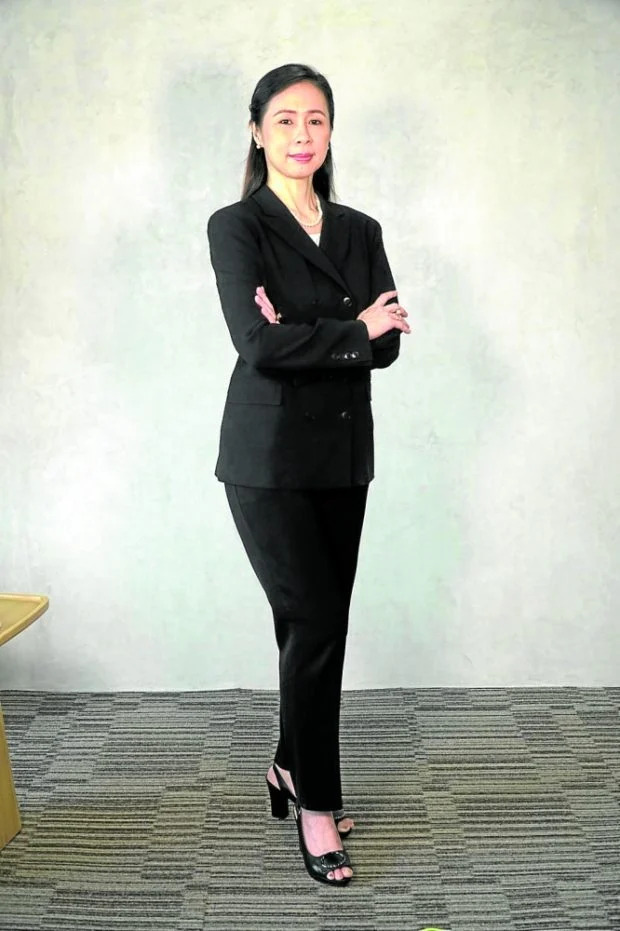 While this global health crisis can easily get you sidetracked and throw you off course, the newly appointed president and chief executive officer of Filinvest REIT Corp. (formerly Cyberzone Properties Inc.) has remained focused, bullish even of the prospects for their upcoming real estate investment trust (REIT) listing in August. In fact, over the past several months, Lirio has been in the thick of preparations, going through a rigorous grind of daily meetings with analysts, lawyers and investors, all while steering a company in the midst of challenges caused by this still raging pandemic.
"This pandemic is really unsettling. The enemy is invisible, one which we cannot control, and the magnitude is worldwide. But it dawned on me that, to get out of this state of mind, mental toughness, coupled with perseverance, determination and willpower, are all required for us to succeed," Lirio said in an e-mail interview with the Inquirer.
"As a leader, my priority is twofold: ensuring our tenants' and employees' health and safety in the buildings we own and manage, and adapting to the changing needs of the tenants such as, but not limited to, having sustainability features and advanced infrastructure systems in the buildings where they work. I need to be agile as well as creative to align with tenants' workplace requirements, including the need to have a strategic digital marketing to reach out to other global business process outsourcing (BPOs) companies and regional operating headquarters (ROHQ) firms," she explained.
Leading the way
It would seem that Lirio has indeed what it takes to lead a group especially during these difficult times.
Lirio, who considers herself both a boss and a coach, is "open but firm to my staff, transformational in a way as I want to empower my staff to think out of the box." She also values integrity, professionalism, respect for yourself and others, hard work, dedication, as well as being responsible and accountable—all of which are critical for a company to get through and beyond this pandemic.
On top of that, Lirio has 21 years of rich, extensive experience in real estate—a career that started in office leasing and business development. Prior to her appointment as president and CEO of Filinvest REIT Corp., she was the executive vice president and chief operating officer of Cyberzone Properties (the forerunner of FILREIT), and had held several other positions prior—senior vice president for offices, and vice president and project group head of Filinvest Alabang Inc.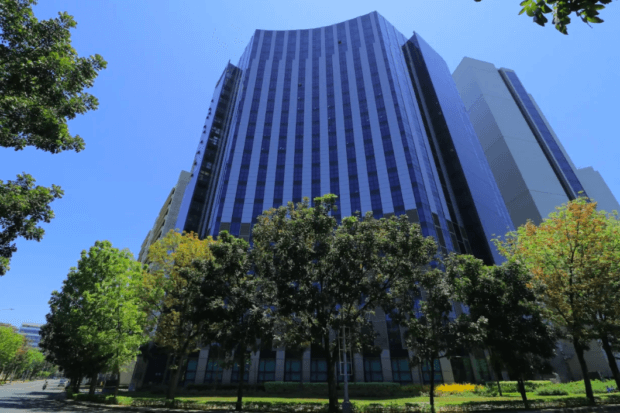 LEED Gold-certified Vector Three
It was thus a significant milestone for Lirio to finally see Cyberzone Properties transform into FILREIT–the commercial REIT platform for the Filinvest Group.
Positioned for steady growth
FILREIT—whose portfolio consists of 17 Grade A office buildings with a total gross leasable area (GLA) of more than 300,000 sqm—will be the third player to list on the Philippine Stock Exchange. The target listing for its initial public offering, which is expected to raise up to P12.58 billion, is on August 12. Priced at P7 a share, the projected dividend yield as stated in the REIT plan is 6.3 percent for 2021, and 6.6 percent for 2022.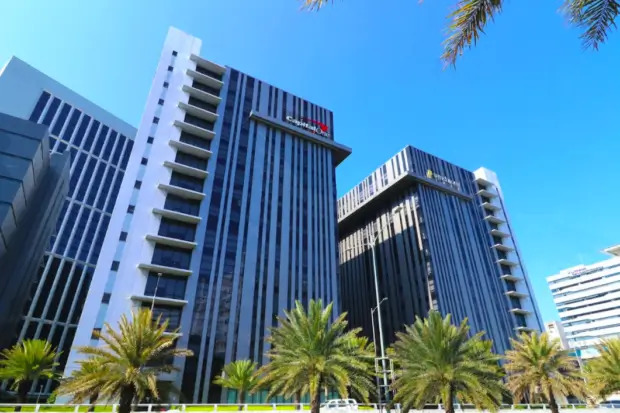 Filinvest Two and Three
This portfolio benefits from a strong organic growth owing to the 5 percent average annual rental escalations, which will translate into a steady increase in rental revenues from existing contracts. On top of that, there's also the inorganic growth coming from the possible infusion of other properties—with about 315,000 sqm of GLA—into the REIT company from Filinvest Land's pipeline.
According to Lirio, the move to enter the REIT market was two-fold—to provide an alternative choice for investments in the market and to support the expansion projects of Filinvest Land.
"REITs allow the wider market to participate in one of the more resilient and growth industries—the BPO and e-commerce space, including sharing in the economic returns of such asset class," she said.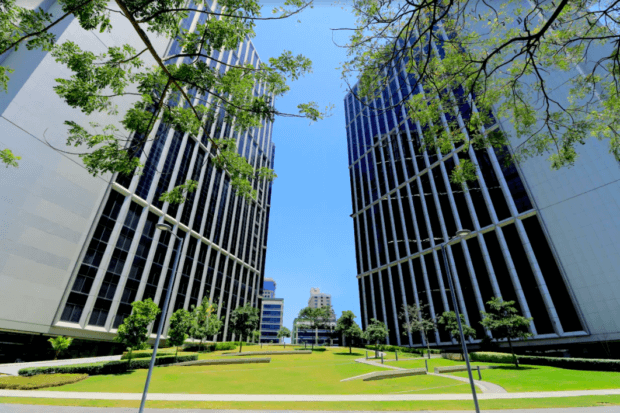 LEED Gold-certified Filinvest Axis
"The REIT offering will enable us to recycle capital to fund expansion projects. With our over 400 hectares of prime central business district land nationwide, the proceeds to be received by Filinvest Land can fuel the growth of its projects. In the event any of these new developments are infused into the REIT, we believe such infusion will in turn add to the liquidity and size of the REIT company going forward," she further explained.
Distinct advantage
But what gives FILREIT's offering a distinct competitive advantage, however, is that it has a portfolio with the most prominent sustainability features in the country.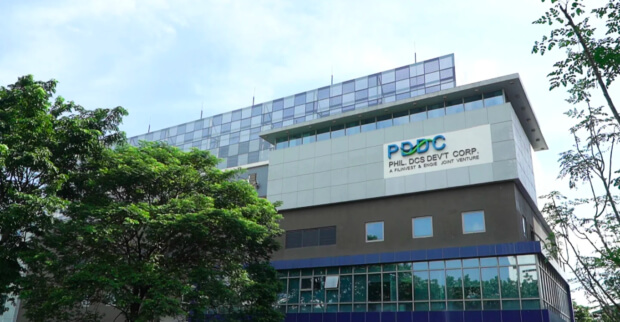 Northgate Cyberzone is home to the country's largest district cooling system
Sixteen of the 17 Grade A office buildings included in the FILREIT portfolio are within the 18.7-hectare Northgate Cyberzone in Alabang, Muntinlupa City. This Philippine Economic Zone Authority-registered IT Zone is located inside Filinvest City, which has received the LEED v4 Gold for Neighborhood Development certification—the first central business district (CBD) in the Philippines to earn such recognition.
Several more features make FILREIT's offering a clear standout as well.
For one, quality tenants ensure strong occupancy, which stood at 90 percent as of end April. This in turn assures investors of a steady stream of revenues.
"We have prime-quality global BPO tenants occupying 88.4 percent of our occupied GLA. The buildings included in the planned REIT portfolio were deliberately chosen to include the stable global multinational BPO tenants," Lirio explained.
Quality tenants likewise assure renewals. Lirio said since the start of the REIT properties' operations, they have experienced over 97 percent renewals (by number of leases) for the top 20 tenants as of March 31, 2021.
Filinvest City boasts of exceptional location and accessibility as well. In itself, it offers a cohesive, self-contained live-work-play-and-learn environment much sought by most urban dwellers today. Going around the metro is meanwhile made convenient by a multi-modal transport hub here and the five major highways that lead directly to the property.
Quality infrastructure and amenities; availability of expansion options for tenants; and Filinvest's well experienced and proactive property management service further make FILREIT's offering a highly attractive and sound investment option.
"We see the fundamentals for our portfolio as very favorable. We will remain in strategic locations and business hubs like Filinvest City, where business growth and sustainability are ensured to continuously attract reputable tenants and multinational brands," Lirio concluded.
There is no doubt that FILREIT's offer presents a promising earning opportunity for investors, a venture made even more attractive by the fact that its projected dividend yield of 6.6 percent is seen topping those by existing REITs in the local market.
FILREIT currently offers 1.6 billion common shares. If the overallotment option of up to 163.4 million common shares will be exercised, expected proceeds are seen to reach P12.6 billion. You can still tap this lucrative offer as selling period is ongoing until August 3 before it lists in the local bourse by August 12.
For more information on the IPO, please visit: https://filinvestreit.com/ipo-information-center