Jun 11, 2021
REITs seen to boost economic recovery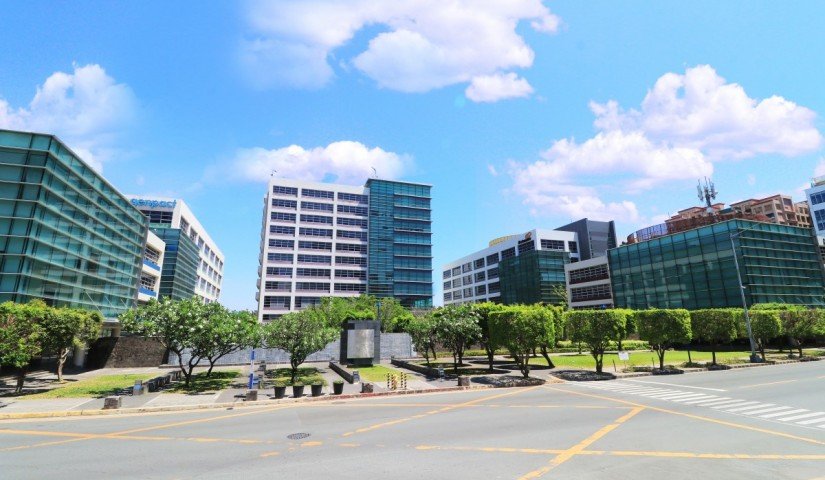 COMPANIES issuing real estate investment trusts (REITs) are not just shoring up capital to fund their business expansion; they are also fueling hope for a quicker bounce back for the Philippine economy.
Since the listing of the Philippines' debut REIT offering in the local stock market in late 2020, REITs have attracted around 90,000 investors, said Francisco Lim, former Philippine Stock Exchange (PSE) president and CEO. He said REITs deepen the Philippine capital markets and provide investors with more investment options.
"For investors, REITs implement the constitutional policy of democratization of wealth. REITs also help build a more vibrant capital market and spur infrastructure development," he said in a recent REIT webinar organized by the Financial Executives Institute of the Philippines (FINEX). Atty. Lim, who is the incumbent president of FINEX and senior legal counsel at the Angara Abello Concepcion Regala & Cruz, pushed the enactment of Republic Act No. 9856, commonly known as the Real Estate Investment Trust Act of 2009.
In his presentation, Atty. Lim pointed out that REITs are companies that own and operate income-generating real estate assets. Examples that he gave included offices, apartment buildings, hotels, shopping centers, warehouses, hospitals, retirement homes, student housing, airports, seaports, highways, transmission towers, and any form of income-generating real estate assets. Their income stream can come from lease rentals or other forms of recurring income of the property portfolio of the REIT. In addition, REIT investors can benefit from the increases in the value of REIT's real estate assets. By buying shares in a REIT, investors can tap into different areas of the market and potentially earn dividends without buying or managing the property on their own. REITs can plow back a portion of their income to related property development projects, and this reinvestment can spark more economic activity.
Among the potential REITs is Cyberzone Properties, Inc. (CPI), a subsidiary of Filinvest Land Inc. (FLI), a full-range property developer for over 50 years, which filed an application with the Securities and Exchange Commission (SEC) last March to sell as much as P14.9 billion worth of shares through an initial public offering (IPO).
In its registration statement filed with the SEC last March 25, 2021, covering its REIT IPO, FLI's subsidiary, Cyberzone Properties, Inc. (CPI), has submitted an application with the SEC to change its name to Filinvest REIT Corp. (FILRT). FILRT will own and operate a portfolio consisting of 16 office buildings clustered in the 18.7-hectare Northgate Cyberzone, one of the first Philippine Economic Zone Authority (PEZA) accredited IT Parks in Filinvest City in Alabang, Muntinlupa; and one office tower with a retail component in Cebu Cyberzone, also a PEZA-registered economic zone located in the gateway to Cebu IT Park, Lahug, Cebu City. These properties have a total gross leasable area (GLA) of 301,362 square meters.
Northgate Cyberzone has been attracting high-quality tenants due to its high-quality office buildings, which have been classified as Grade A by Jones Lang LaSalle (Philippines). In addition, it offers various supporting amenities, competitive rental rates that CPI believes offer lower cost alternatives than those in the central business districts of Makati, Ortigas and Bonifacio Global City in Taguig, as well as FLI's reputation as a trusted developer with over 50 years of experience.
Northgate Cyberzone has been attracting high-quality tenants due to its Grade A (highest quality) office buildings, various supporting amenities, competitive rental rates that are significantly lower than those in the central business districts of Makati and Bonifacio Global City in Taguig, as well as FLI's reputation as a trusted developer with over 50 years of experience.
One of the pioneers in providing offices to the BPO sector, FLI has derived steady cash flow from its office leasing business, mainly due to the resilience of the country's BPO sector, said President and CEO Maricel B. Lirio of the Filinvest REIT company. Amidst the global pandemic, CPI was able to sustain its revenues primarily from its office leasing business, which increased by 8% to P3.12 billion in 2020 compared with the previous year. In the past 10 years, revenues from this market segment have steadily given CPI a steady cash flow, with a compounded annual growth rate of 20%.
"The more vibrant the BPO industry is, the higher the chances are for office buildings to have a regular income stream," said Atty. Lim. According to a study conducted by Everest Group for the IT & Business Process Association of the Philippines (IT-BPAP) in December 2020, the IT-BPM industry is expected to achieve a revenue growth of between 3.2% to 5.5% per annum in the next two years.
The REIT portfolio of Filinvest stands out from the rest because of its sustainability thrust. Since its deliberate strategy to focus on the office segment eight years ago, Filinvest has transformed Filinvest City to become the first CBD in the Philippines and largest in South East Asia to receive Gold Certification from LEED® v4 for Neighborhood Development Plan. In addition, buildings inside Northgate Cyberzone are cooled by the country's largest district cooling system that reduces carbon emissions and energy consumption – a result of Filinvest's partnership with Engie, a world leader in developing sustainable technology solutions. The portfolio also includes LEED Gold certified buildings, the highest certification awarded by the US Green Building Council. These are the sustainability features sought after by multinational BPOs.
"We are looking forward to listing the FILRT company because we believe that this will unlock the value of our office leasing business. Filinvest has a growing portfolio of recurring income projects and significant prime office properties in Alabang, Cebu, and Clark to continue to grow this business. A REIT listing will enable acceleration of the growth of this business line," said FLI president and CEO Josephine Gotianun-Yap during the company's annual stockholders meeting last April.
BPI Capital Corporation (BPI Capital) acts as a Joint Global Coordinator and Bookrunner for the initial public offering (IPO), together with UBS AG Singapore Branch, who acts as International Bookrunner for the international tranche of the institutional offer of the IPO. China Bank Capital Corporation (China Bank Capital) acts as Local Underwriter, while First Metro Investment Corporation (First Metro) and SB Capital Investment Corporation (SB Capital) both act as Local Co-Lead Underwriters. BPI Capital, China Bank Capital, First Metro and SB Capital will underwrite the domestic tranche, and together with the International Bookrunner, will underwrite the respective tranches of the IPO.
For more information on FILRT and its initial public offering, please visit http://www.cyberzoneproperties.com or contact its Investor Relations Office located at the 23rd Floor,
Axis Tower 1, Northgate Cyberzone, Filinvest Corporate City, Alabang, Muntinlupa City.